Resilient Management Review
16 Jun 2019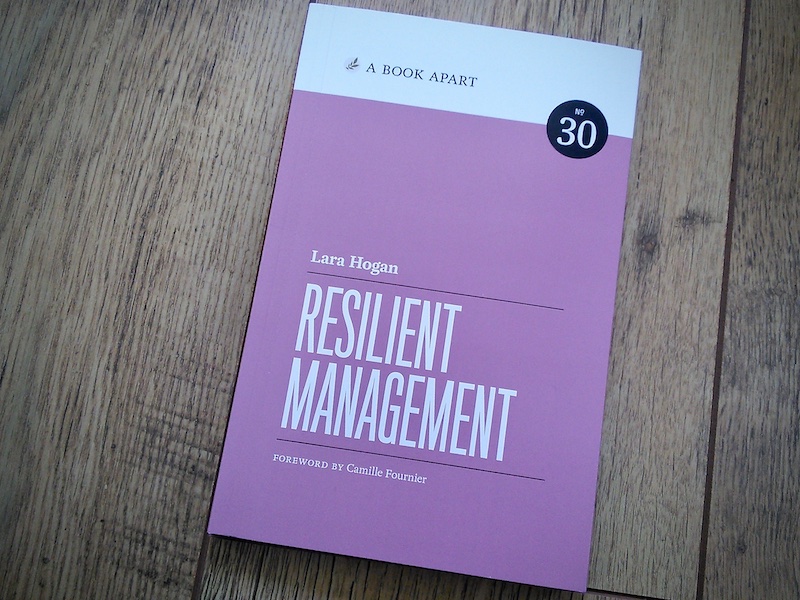 From author Lara Hogan
This book was published on 11th June 2019 and has a slim A5 size with around 100 pages.
I purchased and received a signed copy from Lara.
Who is this book for?
Whether your title is lead, manager or something else this book focuses on growing people with team resiliency as the result.
Five Chapters of growth, responsibilties, how to deliver feedback, coaching styles and building resilience are all presented.
There are two main process models introduced.
Team development is the structured cycle of phases that the team will go through, introduces as
Forming
Storming
Norming
Performing
Central concepts of core Human needs is the BICEPS model applied during the phases
Belonging
Improvement/Progress
Choice
Equality/Fairness
Predictability
Status
External and internal forces can magnify uncertantity - To communicate and give feedback about what's happening and why is to mitigate threats people in the team may feel.
Ultimately, building team resiliency is developing and practicing these strategies to handle the waves of change that occur to an organisation.
---
"The purpose of a team is not goal attainment but goal alignment." ― Tom DeMarco, Peopleware : Productive Projects and Teams Peopleware